Summer's here and it's been really hot, but that doesn't mean we haven't had time to play some games. Here are some of the games we're spending a lot of time with as we avoid the sunshine!
Undertale
I've had Undertale on my Switch for ages but only play it on long trips. Fortunately for me, I've been on a few flights this month and I've spent most of them playing this great game.
This RPG, which was single handedly made by Toby Fox, follows the story of a kid who's fallen into the Underground, the realm of monsters. Battles take a different approach to your traditional RPG as they make use of bullet hell mechanics for attacks rather than just selecting something from a menu. Additionally, you don't even have to kill the enemies!
The story is wonderfully written and every character oozes charisma. Undertale is sweet, funny, and guaranteed to put a smile on your face.
Undertale is available on PC, PS4, Vita, and Switch.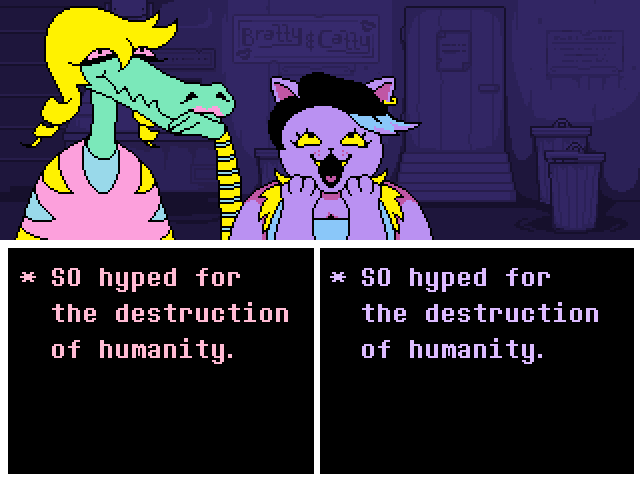 Broforce
In the run up to the 4th of July, I felt that I had to play something as outrageous as Broforce. If you ever loved games like Contra or Metal Slug, Broforce will quickly become one of your favourite games.
This run-and-gun platformer has a heap of different characters, each with their own special abilities, and plenty of daft enemies to slay in plenty of gruesome ways. It's made even better by the fact that you can enjoy local or online multiplayer!
Broforce is available on PC, PS4, and Switch.
Crypt of the NecroDancer
With the release of Cadence of Hyrule, I just had to go back and play the original title. If you haven't played this one already, I highly recommend playing it before you do. Crypt of the Necrodancer is a roguelike dungeon explorer crossed with a rhythm game. Rather than explore at your own pace, your movement needs to be in time with the music.
There's a wealth of items, powerups, characters, and dungeons to explore and with such a great soundtrack to play along to, you're bound to have a lot of fun with it.
It's available on PC, PS4, Vita, Xbox One, Switch, and iOS.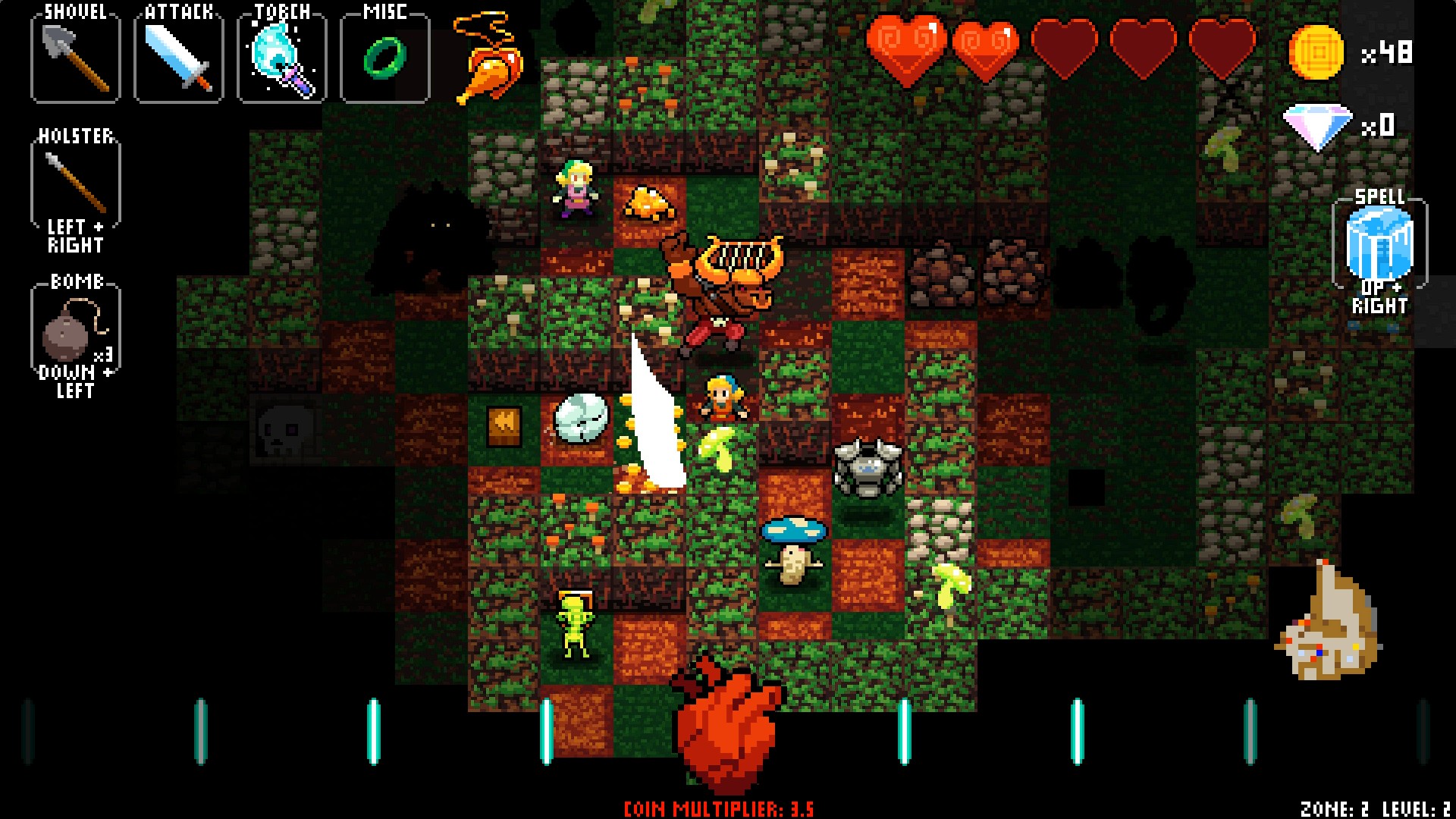 TerraGenesis – Space settlers
I was having a chat with my cousin about how I miss my old Tamagotchi and wanted something similar on my phone. Knowing I'm a huge sci-fi fan, he recommended TerraGenesis and I've been hooked ever since.
Rather than tending to a digital pet, your job is to terraform an entire planet and make it habitable. As a free-to-play game, there's a lot of waiting around for things to happen but since you're trying to keep the temperature, pressure, oxygen, and water in the optimum ranges, you're not just waiting for numbers to go up like you would in an idle clicker.
If you're looking for something to keep you busy on your commute and something you can keep going back to, TerraGenesis is available on Google Play and the App Store.
What have you been playing lately?