While the Epic Games Store has attracted a lot of controversy for its exclusives, I find it hard to turn my nose up at the fact that every week there's a free game on it and there's a decent selection of indies going up.
This week, you can claim Last Day of June on Epic Games for free. The game will be available for free until Thursday 4th July when Overcooked! will then be made available for free for a week (4th July until 11th July).
Last Day of June
Last Day of June is a puzzle adventure game that released for the PS4 and PC in 2017 before receiving a Switch version in 2018. It was made by Italian developer Ovosonico and published by 505 Games.
The game's director, Massimo Guarini was involved in the Splinter Cell and Rainbow Six franchises before he decided to create Ovosonico and go independent.
It drew inspiration from the song "Drive Home" by Steven Wilson and tells the story of Carl and June. The couple are involved in a car crash and while June dies, Carl survives the crash. Carl, who's been left in a wheelchair following the accident, discovers that he can relive the past by touching June's paintings.
Players can alter past events through the paintings and the game is played through a third-person perspective. With it costing nothing to pick up, why not give it a try?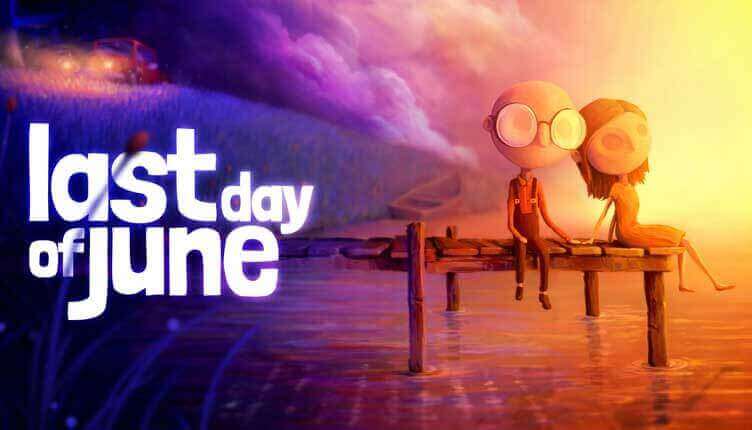 Overcooked!
Overcooked!'s amazing co-op kitchen chaos was one of the monthly free games for PS+ in May. Fortunately for those who prefer to play their games on PC, they can enjoy this great little title by claiming it for free between July 4th and July 11th.
The game was made by Ghost Town Games and published by Team 17 back in 2016. It's a fine example of co-op done right and will soon have you screaming and shouting at your friends.
In a series of increasingly weird kitchens, you're tasked with completing orders and the game is so well designed that if you don't work together, you won't succeed!
Say what you want about the Epic Games Store, I'm going to keep enjoying the free games!