Night in the Woods (NitW) is a story-driven adventure game created by Infinite Fall and published by Finji. In it, you play Mae, a young lady cat who has decided to return to her hometown after dropping out of college. Sadly, Mae is definitely going through some stuff and her hometown has changed since she first went off to college.
With the closure of the mines, the people of Possum Springs are struggling to find work and Mae has depression. It's a weird premise but don't go anywhere yet. While I wouldn't recommend this game to everyone, there's definitely a lot of people who could really enjoy it. Though not without its flaws, here's why NitW is so worthy of your time and money.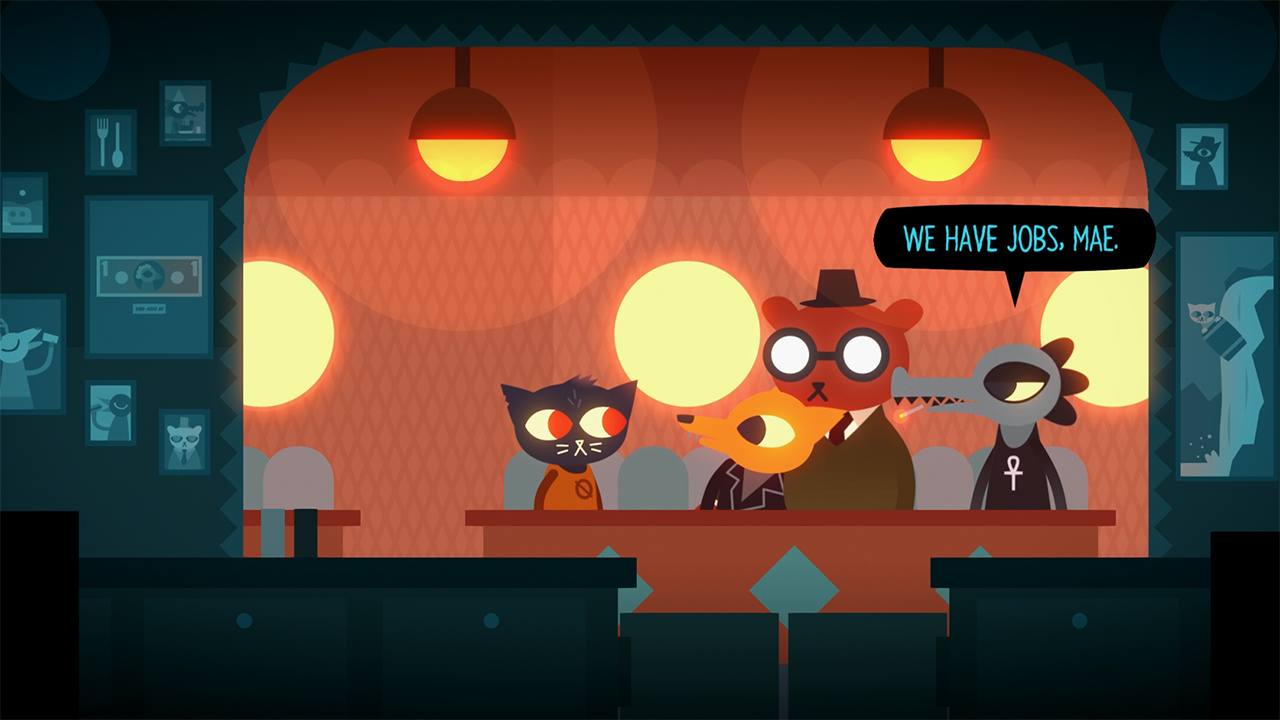 Pros
Excellent writing
Awesome soundtrack
Great aesthetics
Cons
Too edgy at times
Slow in parts
There's something about the great aesthetics to this game that immediately draws you in. There's something incredibly charming about the look of the game and the characters and town are brought to life by the visuals.
In addition to the visuals, the game is also improved by its fantastic soundtrack. Furthermore, Mae can play some banging tunes as part of a great little rhythm game that you can do either as part of band practice or while practising bass in her room.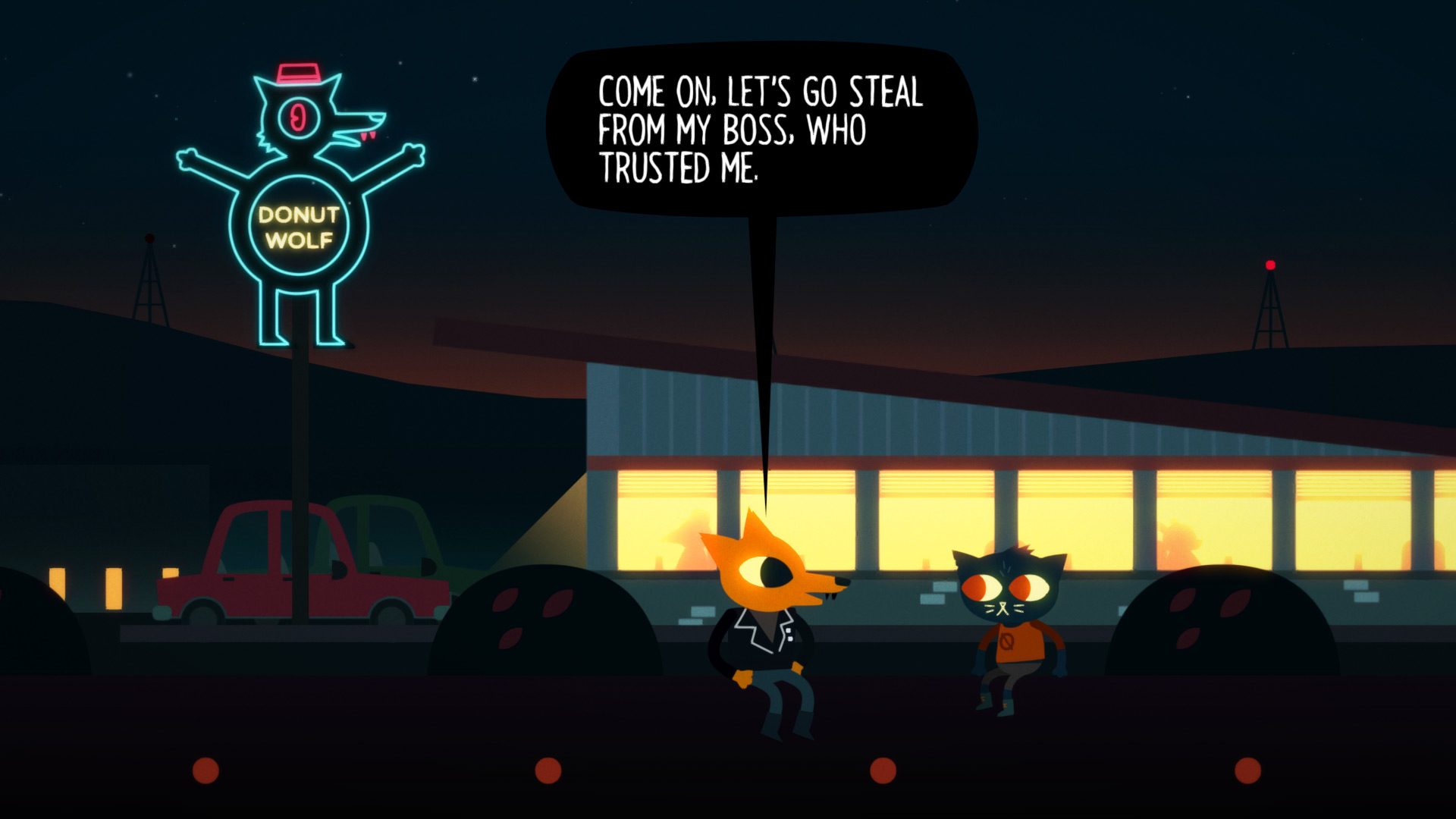 Once you've been drawn in by the look and sound of the the game, the excellent writing will make you want to stay. It's clear that the developers care about the story they're telling and the world is filled with great characters and it's enjoyable exploring it from end to end. In fact, I regularly found myself speaking to every single person I passed. They often have interesting things to say and the dialogue between Mae and them is believable.
However, it isn't all good. While NitW provides around 8 hours of entertainment, there are some parts where it's really slow and the pacing can spoil your enjoyment of it. However, this doesn't happen too often and by the time the game does start to slow, you'll be invested in the story enough to see it through to the end.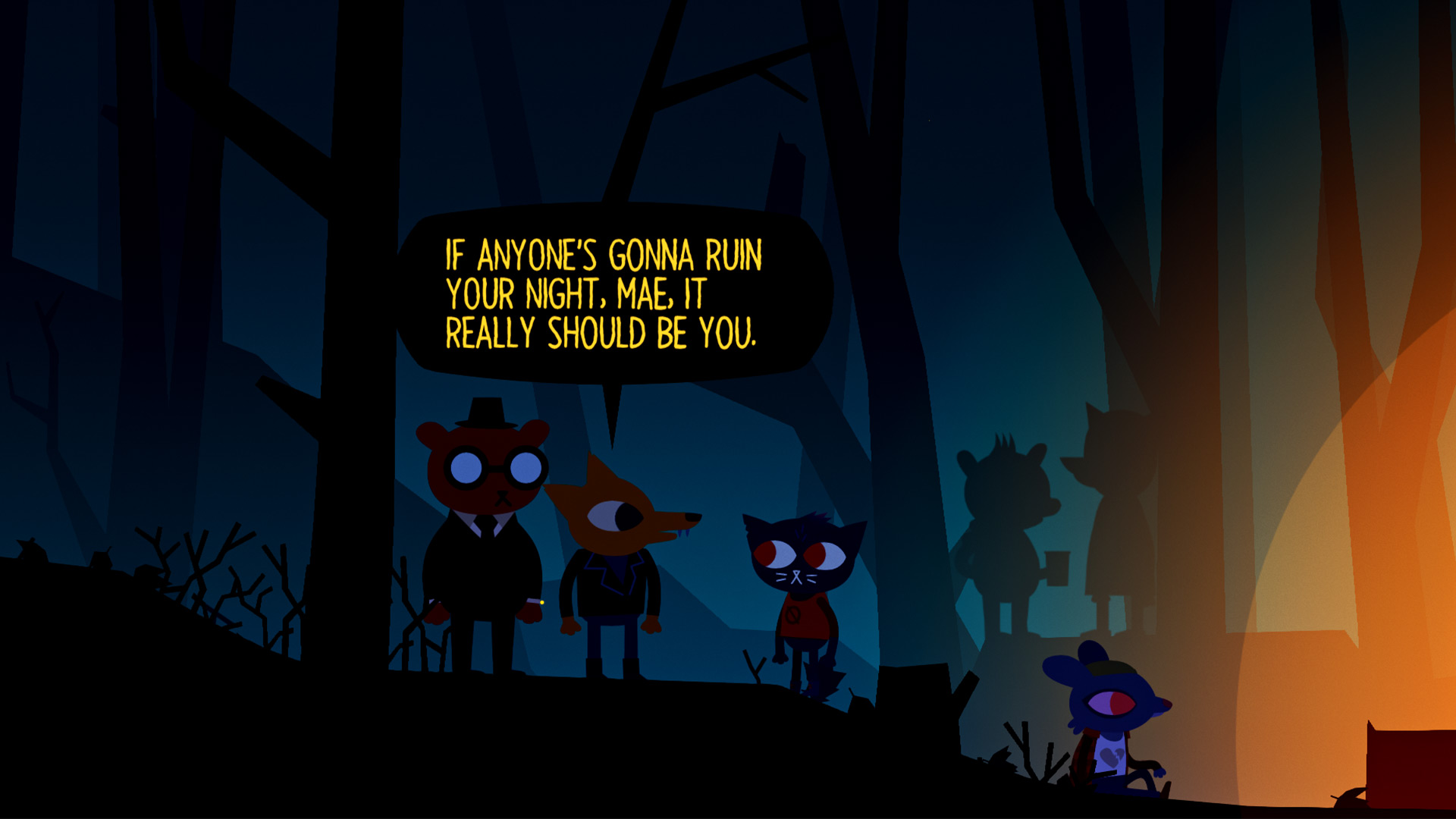 Furthermore, while NitW's treatment of mental health issues is quite tastefully, the unrelenting edgy and angsty behaviour from a lot of the characters can start to take its toll, especially if you're already done with puberty. I still enjoyed it, but I definitely felt like I was rolling my eyes at some of the stuff coming out of the character's mouths.
The Verdict
Night in the Woods is a great game with an intriguing story, believable characters, and beautiful art. While the pacing struggles in parts and there's a certain amount of teenage angst that might be a bit too much for some players, it's still enjoyable for several hours and players interested narrative-driven games will probably love it.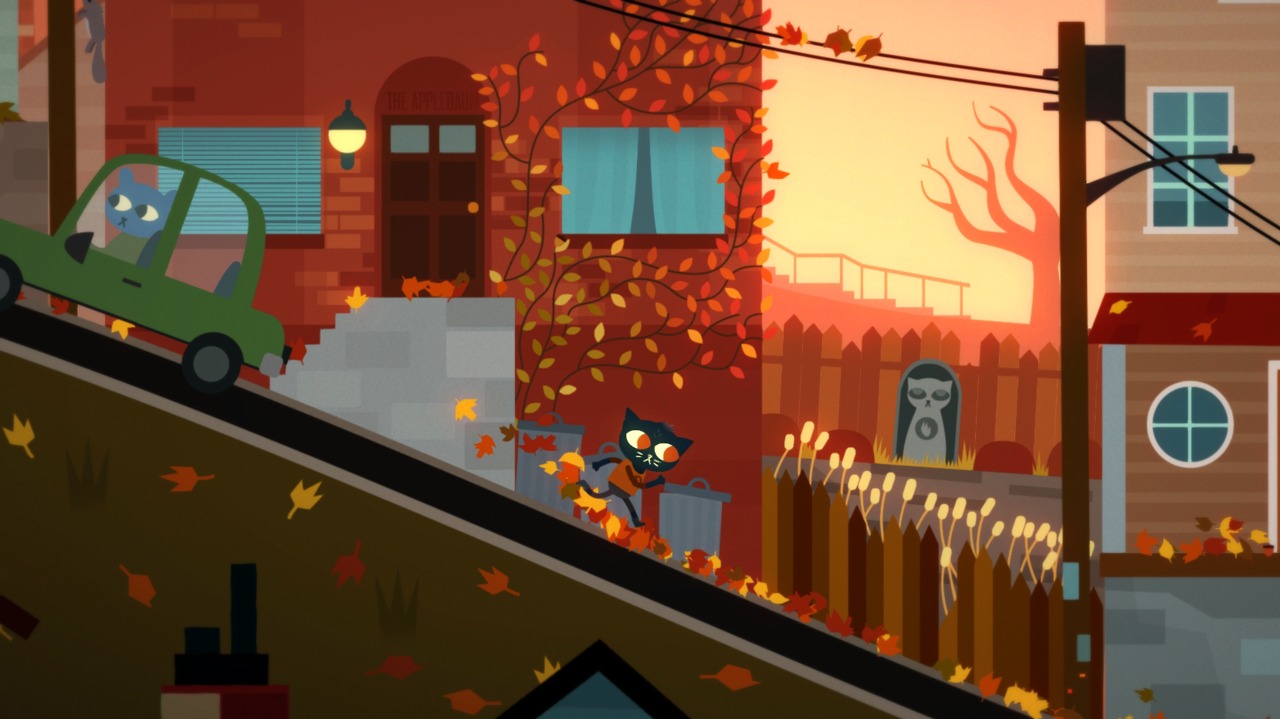 It's available on PlayStation 4, Nintendo Switch, Xbox One, and PC.