If you're "experienced" enough to remember the Commodore 64, ZX Spectrum, BBC Micro, or Amstrad CPC, you may remember a shoot 'em up called "Uridium". Over 30 years and a Kickstarter campaign later, Huey Games and Four5Six Pixel brought us a wonderful homage to it in the form of Hyper Sentinel.
Cons
Repetitive gameplay
Level design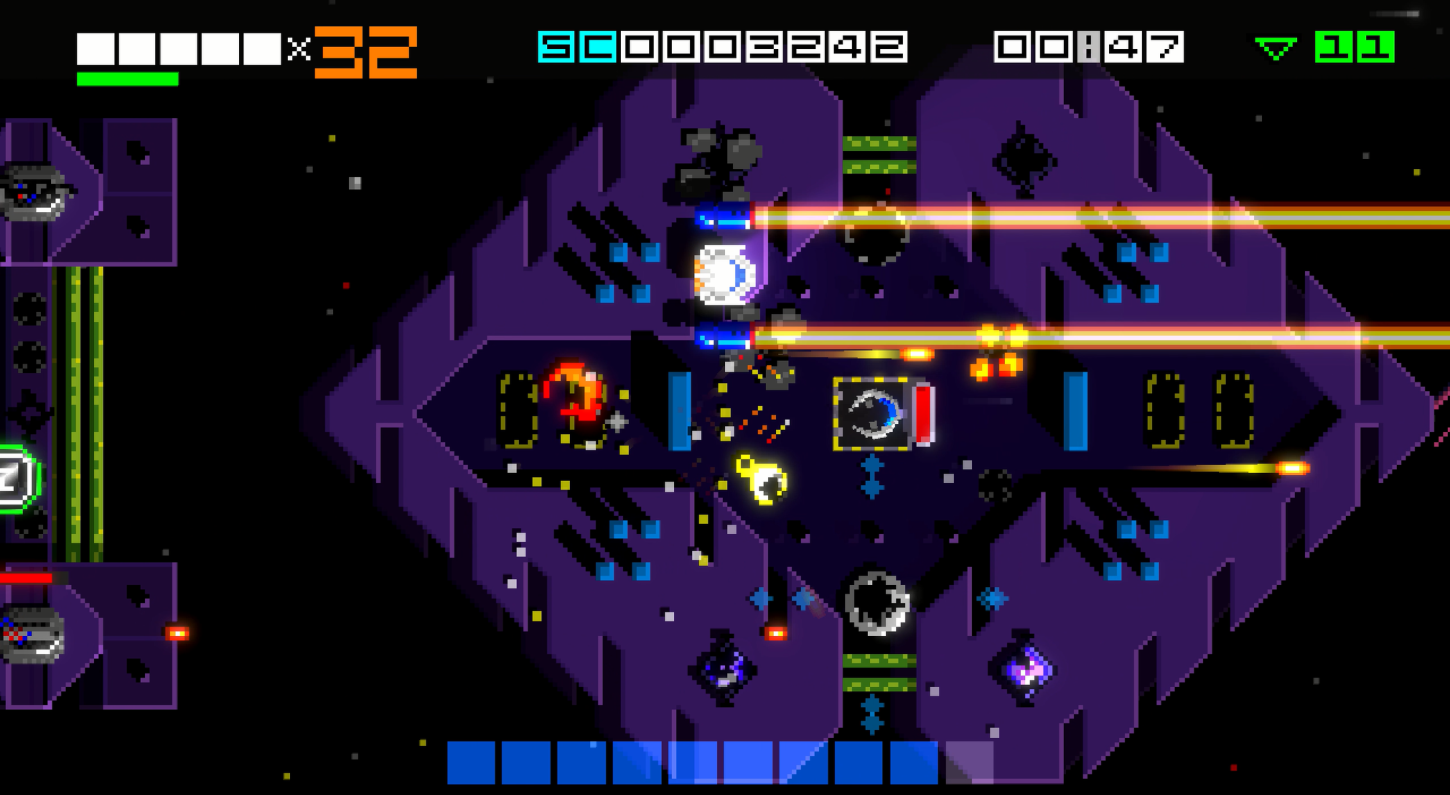 This game came into being following a successful Kickstarter campaign back in early 2017 which was fully funded before over two weeks before its end. This goes to show that there's definitely a market out there for 80s nostalgia (as if you didn't know that already).
You can see very clearly that the aesthetics of this game hark to the visuals of the Uridium and the other shooters of the time. Of course, the resolution is much higher and the frame rate is better. After all, this is a game that was made in the 2010s so it can borrow the visual style without suffering from the hardware limitations that shoot 'em ups in the 80s were subject to.
The sound is the perfect bleeps and bloops that you have to use if you're trying to make, as the Kickstarter put it, "a love letter to old-school arcade action and the computer shoot 'em ups of the 1980s".
The controls couldn't be simpler to understand; the ship moves the horizontal direction that it's facing, left or right will change the direction, up and down to align it with targets, and you've got buttons to shoot targets with or boost.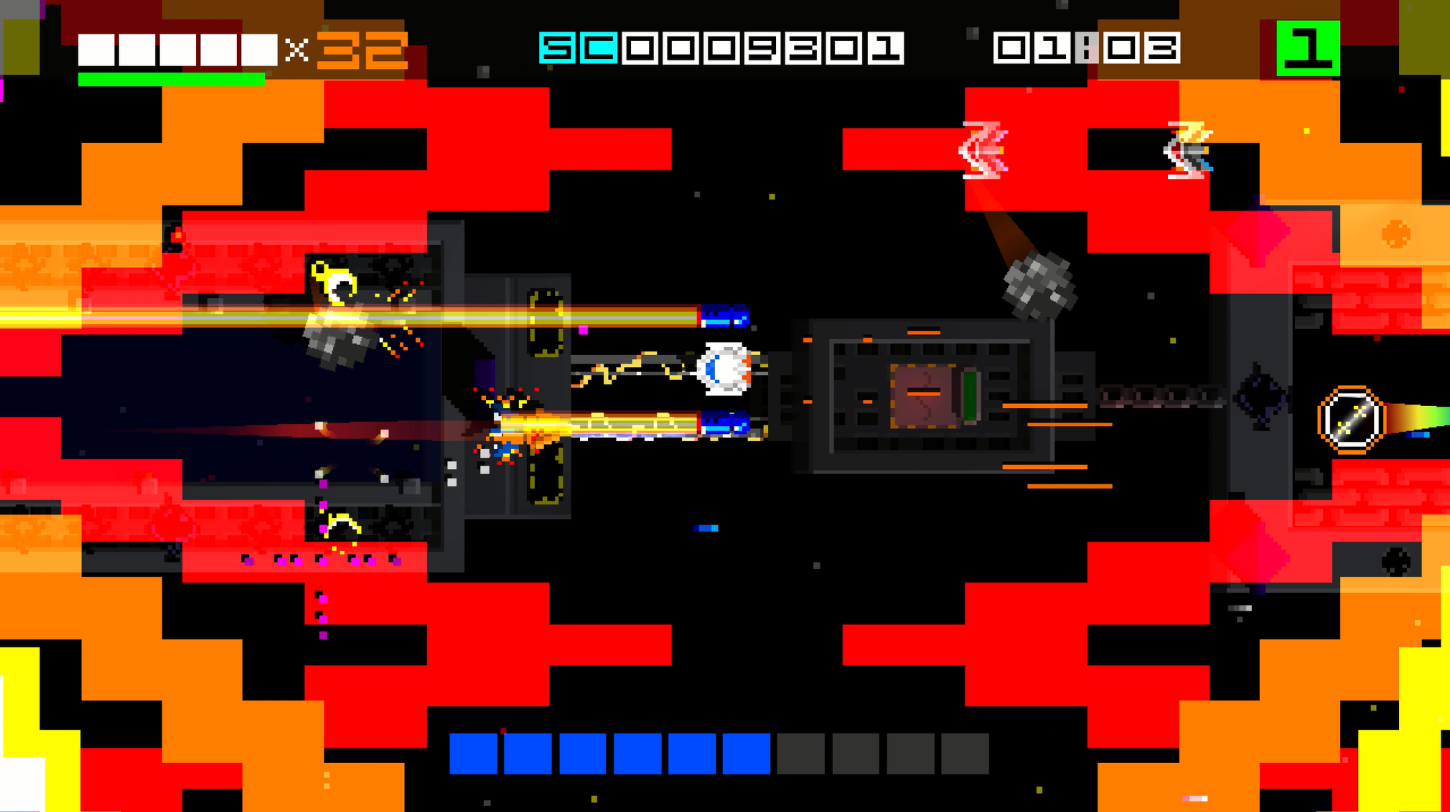 In each level, you're tasked with killing the ground targets before a final target will appear. Since each level takes place over a massive spaceship, there isn't really much room for interesting level design and you won't remember which level you're playing on account of the background.
While flying back and forth over a spaceship can get quite repetitive, the power ups are this game's saving grace. As chaos ensues, I had a great time picking up giant lasers or spikey balls on chains and wreaking havoc on my enemies.
With this being a great-looking and great-sounding game that's easy to control, it's hardly surprising to say that I found playing it to be really enjoyable. The gameplay is fast, frantic, and great fun even though I had no idea what was going on half of the time.
I played this game on the PS4 although I feel the Switch version may be the way to go. However, the levels do get quite chaotic and I'm not sure if the smaller screen would help you decipher what's going on.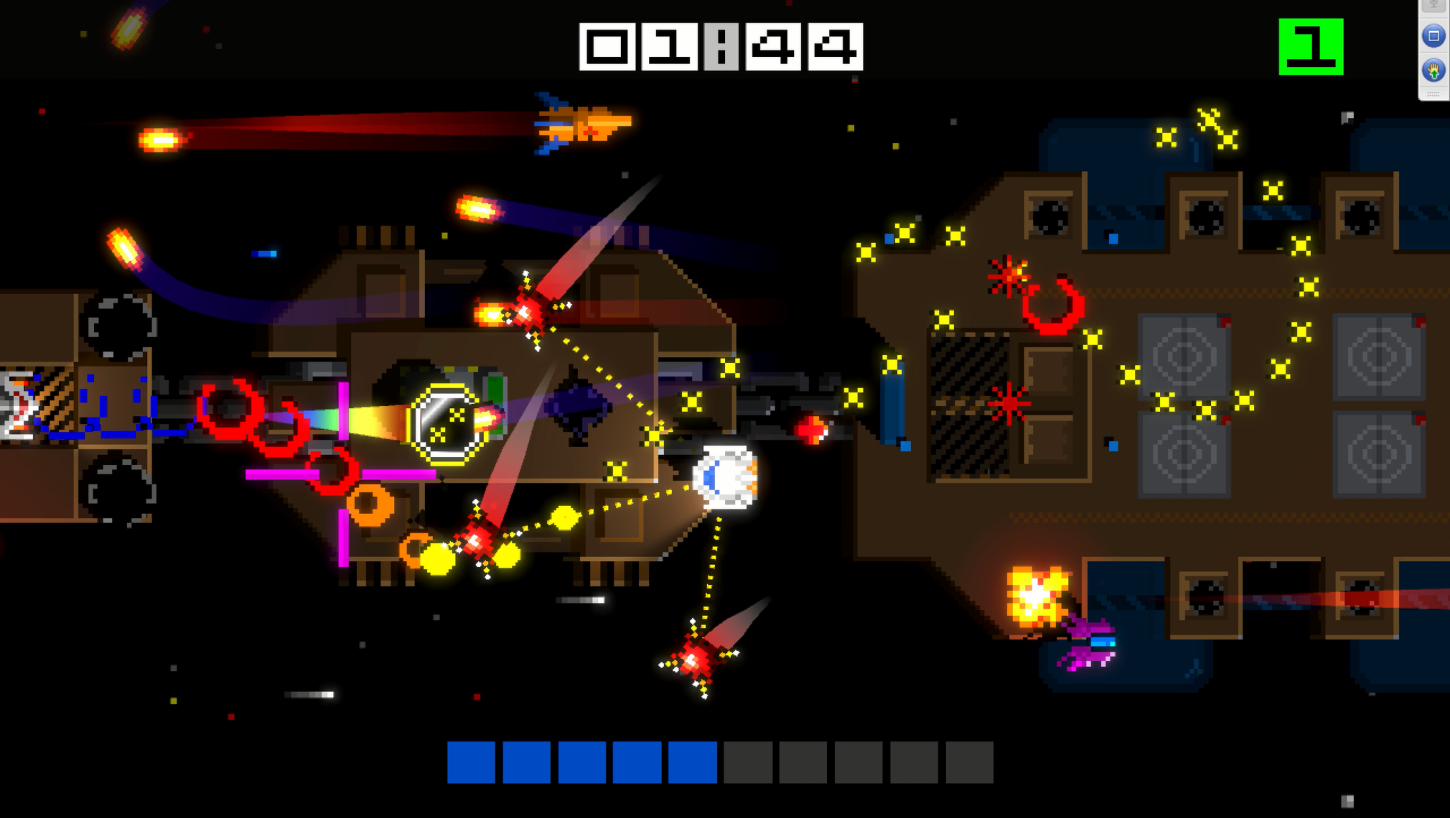 The Verdict
Hyper Sentinel is a great game for anyone who loved Uridium or 80s shmups. However, it mightn't appeal to anyone who didn't play these types of games at the times. It looks and sounds good, but is best played in short stints as the gameplay can get repetitive.
Hyper Sentinel is available on PC, Xbox One, PS4, and Switch.