Since 2019 is set to be a great year for indies, we thought we'd look at a few titles that we can't wait to get our grubby paws on.
Afterparty
I think you'd struggle to find someone who isn't just a bit intrigued by a game where you start off dead and are trying to return to the world of the living by beating the devil in a drinking competition!
In Afterparty, you'll play as Milo and Lola, the game's protagonists who are best mates trying to get over dying and soon to be getting over one hell of a hangover!
From the same studio that brought you Oxenfree, the critically-acclaimed graphic adventure, Afterparty looks like it's going to be something a little different as well as a good laugh.
In the Valley of Gods
In the Valley of Gods is the follow-up from Campo Santo, the studio that brought us Firewatch.
While it's not related to the Firewatch series in any way, the makers claim that fans of the game will also enjoy In the Valley of Gods.
The game is set in Egypt in the 1920s and you play as a filmmaker trying to make both a film and a discovery.
We're big fans of the visual style and expect something quite special from this title.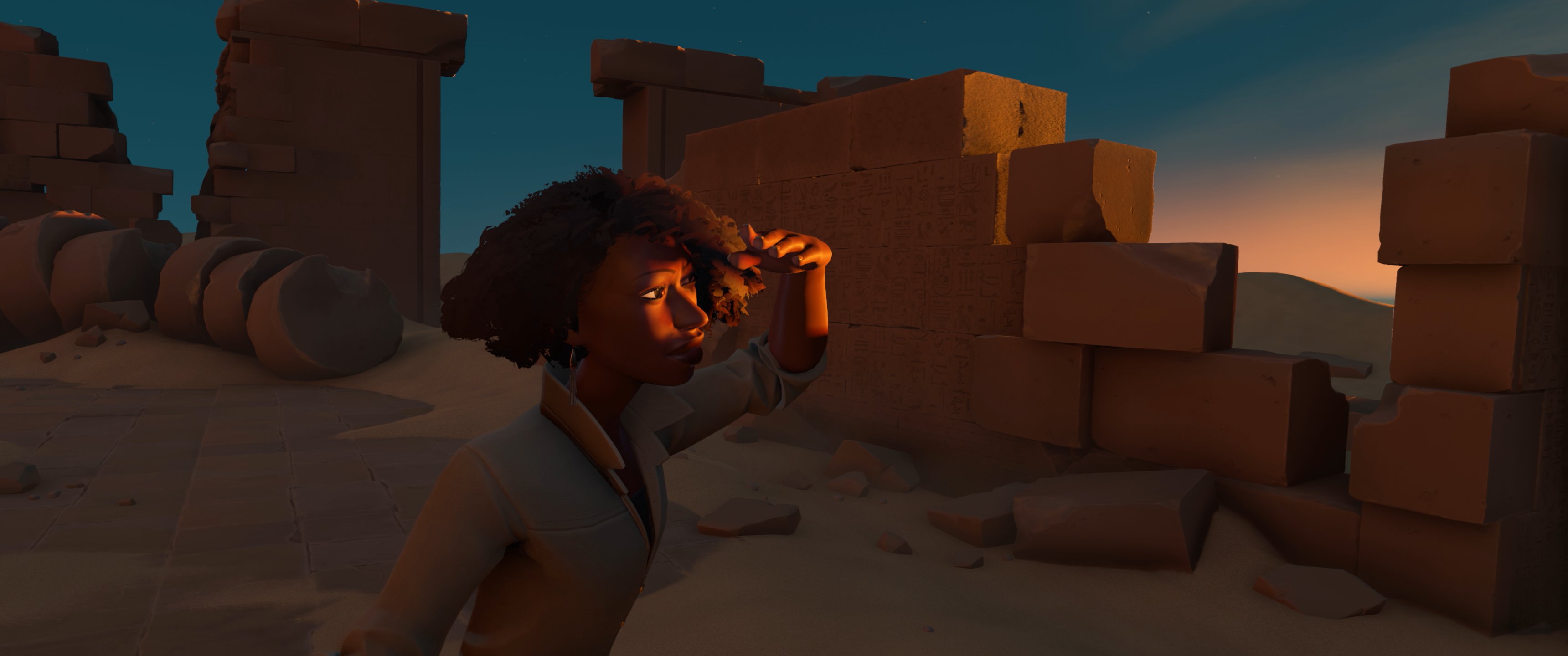 Mineko's Night Market
This game is by far the most adorable-looking one in our list. It resembles Animal Crossing but is said to have a greater focus on story, crafting, and exploration.
If you're still not convinced by the premise, then the only other thing that might convince you is the insane amount of cats that the game promises.
It sounds like this game is going to be a cat-heavy game that draws a lot of inspiration from Harvest Moon, Stardew Valley, and Animal Crossing.
Sold!
Sable
It's hard to look at the screenshots for Sable and not get excited. Visually, it looks like a graphic novel come to life.
The game is set in an open-world desert and sounds a lot like another Journey. However, that doesn't mean we're not excited for it. Sable looks like it'll have more narrative elements than Journey had and provide an enjoyable experience.
Untitled Goose Game
If you're getting bored of every game being too similar, get ready to play as a "horrible goose" in House House's Untitled Goose Game.
We've had our eyes on this one for a while now and we couldn't be more excited that the game is coming out this year. Even better, it's coming out on the Switch, which means you can take your goose shenanigans with you wherever you go.
With so many great games set to come out this year, which indies are you looking forward to?
Tell us in the comments below!